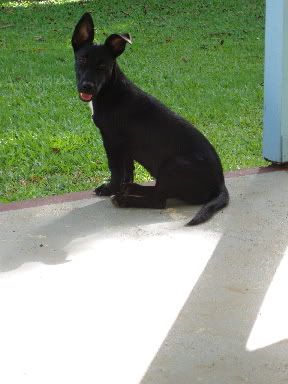 "Where are you from, little girl?"
"The States."
"Whereabouts?"
"Oregon"
"Is that near Portland?"
"..."
The Indo-Fijians have adopted me, and we listen to the Spice Girls late into the evening while drinking beer, sometimes good, sometimes bad.
Orange kittens and me, we just don't seem to get along. In the morning of the day past, yet another one died.
BoscoeDog gets into more trouble than she can handle. Cross your fingers; I'll cross mine, she won't be eaten by the neighbors.
At the end of the month, there may not be a clinic. Oh gigglesnort, gigglesnort, it is all so funny anymore. We'll go to Aitutaki and watch Survivor in action, perhaps even Thailand before returning to the real world.