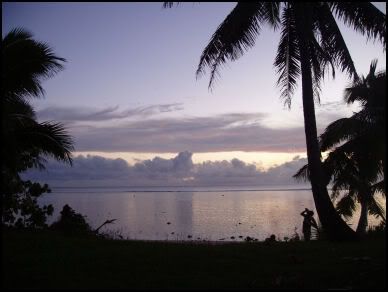 Local pick-up line:
"Hey baby, do you have a way to keep a dog from barking?"
"Uh, no, I don't"
"Well, I do. You take off its jacket and toss it in the oven."
"..."
Common thought process:
"Hello white girl.
You look not closely related to me.
Wanna fuck?"
And the island dogs are specially made to be able to consume chicken bones.
The friends I make seem to be of the kind that are fine while sober, yet upon further consumption of alcohol, become more and more touchy, and less and less denying of what the true relationship is. Oh the troubles I may get in if rumors are not squealched as soon as they are formed. But I can husk a coconut and break it apart to get the meat, and I guess that's what a good friend is for.
you don't sound American!