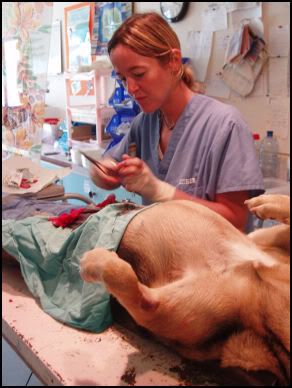 My baby kitten died; we can't all play gods. Rough, rough times; much, much
booze
whine. Some days, I wonder how I can go on, how I continue to walk back in there.
I'm slowly learning the language of the island.
Kia Orana=May you live long
Metaki=Good
Kino=Bad
We don't have a problem with cats=We poison cats as soon as they're born
For the question of, "Do you still need your dog spayed" and the responding answer is: "I took care of it" which is followed by "I don't have a dog anymore," means: "I shot/poisoned/drowned/etc the dog in question."
Befriending the brother of a bar owner is a very good idea. You can't waste nearly as much money when your sanity takes a turn for the worse.